Shop Mortgage Rates & Options
What Our Customers Say About Us!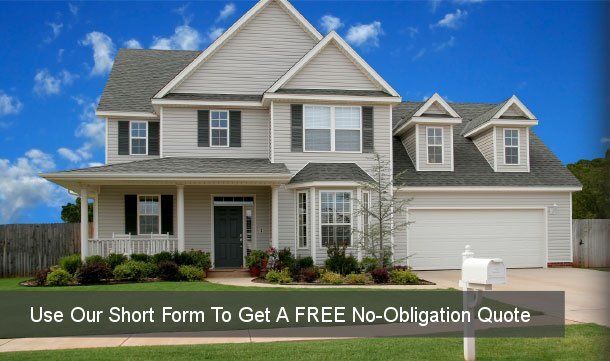 How Do I Know if I Qualify?
As a rule of thumb, it may be harder to qualify for fixed-rate loans than for adjustable rate loans. When interest rates are low, fixed-rate loans are generally not that much more expensive than adjustable-rate mortgages and may be a better deal in the long run, because you can lock in the rate for the life of your loan.
lat 003 from 15209 | worked with Richard Peluso
Rick was amazing! This was my first time buying a home so I was very anxious about the entire process. Rick was incredibly informative and patient with me, as I had PLENTYof questions. Truly, I thought this would have been a much more difficult process, but federated, and especially Rick, was incredibly organized and helpful. I never experienced any of the horror stories I've heard about home buying and would definitely go through federated for any other home I purchase.
Very knowledgeable and honest.
dwmcel1574 from 32828
I used Justin Remp. Very knowledgeable and honest. He even returned phone calls on the weekends when he was off work. Everything was explained fully and there were no surprises at closing. I would use Justin Remp again.

user1203159
Closed refinance loan. Jeannette, PA
spgreen732 from 32828 | worked with Justin Remp
Working with Justin Remp at Federated Mortgage was absolutely the best experience we have had dealing with financial institutions for the financing and refinancing of our home. By far, Justin proved to be the easiest and friendliest loan officer representative we've had the privilege to work with. Justin was very responsive and, most importantly, patient with all the questions and concerns we had to qualify for the VA loan. He timely returned all calls and emails and was "on top of everything". Again, we want to express our gratitude to Federated Mortgage and to Justin for the smooth and professional way our VA refinance was handled. In addition to the VA loan process, the closing was a breeze. Thanks again Justin .. You are the best!

user3541602
Closed purchase loan. Pittsburgh, PA
1st Home
zuser20150126231601881 from 92123 | worked with Robert William Edner
Bob was beyond helpful before and during the purchase. He was always available (despite the time difference), and his office stayed on top of deadlines during escrow process, which made it all a smooth process!!
adity vikram from 19355 | worked with Richard Peluso
The entire process was streamlined and Rick Peluso patiently responded to all our queries and we had a lot of them as we were first time home buyers. Everything from pre-approval to closing was handled professionally and without any issues. Rick was very knowledgeable and always presented us with a bunch of options for different rates, different down payment amounts and explained what might work best for our situation.

user2495140
Closed refinance loan.  Worked with Federated and closed my refi with a great rate, great service, and in a timely fashion. Would recommend to friends/family.
r m b l from 15116 | worked with Justin Remp
Justin was able to direct me to and secure what I consider to be a low interest, 15 year loan. He answered all of my plethora of questions. It was very easy to see that Justin takes great interest in his customers and goes the extra mile. I would highly recommend him to anyone needing a loan.
ami306 from 15057
Robert Edner , Whom I have worked with earlier also has been exceptionally helpful during my current home purchase. Especially , this time the process was complex and was i able to close on my current house due to Robert's in dept knowledge .
heidi pandolfi from 15116 | worked with Richard Peluso
Rick Peluso provided top notch advise and service to us. He was responsive, professional, and gave us expert guidance and support. He was able to lock in an excellent rate for us and made what can be a difficult process clear and easy. We will definitely go to him for our next mortgage.

user8607414
Closed refinance loan. Milltown, NJ

curtinho
Closed refinance loan.

user233250
Closed refinance loan. Glen Rock, PA

francis_flanagan
Closed purchase loan. North Wales, PA

user2278751
Closed purchase loan. Huntingdon Valley, PA

user0125612
Closed refinance loan. North East, PA

user257442
Closed refinance loan. Malvern, PA

user015385
Closed refinance loan. North East, PA

Househunter131
Closed refinance loan. Landenberg, PA

user519069
Closed refinance loan. Wexford, PA
Submit Your Own Review!!!